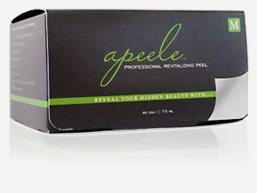 Skin Specifics Medical Spa only offers medical-grade peels to optimize the benefits to your skin.  We use Neostrata Glycolic Acid peels ranging in strength from 20%-70%, Skin Medica Vitalize Peel, Salicylic Acid Peels (B-Lift), as well as TCA peels from 10-35%.  Peels are individualized to target a variety of problems from acne, fine lines, sun damage, pigmentation and scars, to general skin rejuvenation.  A series of peels offers best results.  Some insurance plans may cover this procedure for acne.
We LOVE chemical peels.  Chemical Peels have come a long way from the old days when they contained only one type of acid (ie glycolic, salicylic, TCA etc).  Most advanced medical-grade peels now contain a combination of  acids that work synergistically and give you a more even peel, and therefore better results.
What is involved in a Chemical Peel?
Well, about a week of looking dry and flaky and some initial redness. The deeper the peel the more swelling and redness and down time you will have.

What Peels are offered at Skin Specifics Medical Spa?
Apeele™ is our favorite peel. It comes in three different strengths. The strength of the peel we use for a particular person will depend on your skin type, the results you want to achieve, what we are targeting (eg pigmentation, improvement in texture etc). An important factor is also your skin type and you deciding what type of downtime you can tolerate. Some people are fine with looking a little red, dry and flaky for a couple of days, but some may not like this very much.