What is Dysport?
Dysport is a cutting-edge prescribed injectable protein used to treat moderate to severe wrinkles by relaxing facial muscles.
Dysport is recommended for a condition of involuntary contractions known as cervical dystonia. Containing Type A botulinum toxin used to refine muscles, Dysport is similar to and as safe as Botox. However, Dysport will not result in a "frozen face." That's because the injection only affects its targeted area so it allows surrounding muscles to normally contract for a soft, natural-looking face. And unlike Botox, the visible benefits start faster and may last longer. FDA-approved since 2009, Dysport is very popular with 97% repeat customers. Dysport also has been in use for 25 years and is licensed for use in 60 countries.
Candidates for Dysport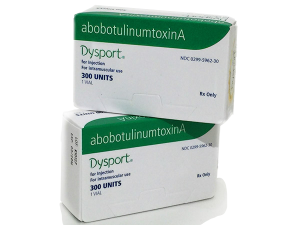 Dysport is recommended for people under 65 years of age but whether to use it is more a question of your overall health and medications you are taking. Although there are great candidates who are over 70 years old, its use is really dependent upon the strength of your muscle tone and neural junctions. That is because Dysport works by altering the nerve receptors in your muscles. Also, restoring lost volume in the mature client will require multiple syringes.
Dysport does recommend beginning regular treatments as early as your late 20's for preventative cosmetic care or when those first noticeable lines appear from squinting, smiling, computer use, sun or using a lot of facial expression.
Dysport Treatments
Dysport for Facial Skin
Dysport is most effective in the upper third of the face to smooth glabellar lines (between the eyebrows and forehead), crow's feet, and provide more eyebrow lift. However, Dysport is also very safe and effective for reducing "lipstick" wrinkles when miniscule injections into specific oral muscles prevent the mouth from crinkling the skin. Dysport can also reduce horizontal and vertical lines in the neck by relaxing those muscles.
Dysport for a "Gummy Smile"
Over-exposure of the upper gums when smiling is caused by thinning of the upper lip. That's because when you smile, there are muscles that stretch and elevate the upper lip. Dysport can be injected at the convergence point of the upper lip "elevator" muscles to weaken them. It is considered safe and effective. However, the results last 3-4 months and must be repeated to maintain your new smile.
Dysport for Cervical Dystonia
Dysport is currently the preferred treatment for involuntary contractions (spasms) of the neck muscles that cause the head to pull, turn, or shake. Though there is no cure for this painful condition, the symptoms can be reduced by injecting Dysport into the affected muscles.
Dysport for Migraines and TMJ
A few injections of Dysport in the facial area can be used to safely and effectively treat neuromuscular-related conditions. And while the botulinum toxin Type A relaxes the constriction of muscles to significantly reduce pain, your jaw muscles are able to re-learn a healthier level of function.
Dysport for Hyperhidrosis (Excessive Sweating)
Dysport significantly alleviates underarm sweating from 60-80% when the Botulinum toxin A prevents nerve signals from activating the perspiration glands. Dysport is also effective for excessively sweaty palms. The results can last up to 9 months.
"Liquid Face Lift"
A nonsurgical option to lift, contour and sculpt the face to take years off of your appearance. It is considered to be safer than conventional facelifts. Dysport is often times used in combination with other injectable treatments, such as fillers, to create a natural and subtle result.

Alternatives to Dysport
Botox
Though it is the original FDA-approved Botulinum toxin A formula with a successful history in combating moderate to severe facial lines and a small plethora of other health conditions, there is still much debate among physicians about whether there really is much difference between Botox and Dysport.
Here are a few agreed main Botox traits:
Botox has been FDA-approved and available on the U.S. market longer
Botox results usually appear 4-7 days after treatment
Botox stays localized to the injection site (which is an advantage and disadvantage)
Botox will provide the same result
The following treatments are not available at Skin Specifics at this time. However, we wanted to include all alternatives to better serve our clients.
Laser Therapy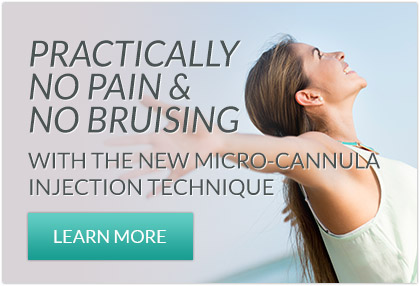 Powerful laser technology stimulates collagen and elastin production (the support structure of your skin) to quickly minimize fine lines and creases. It will even improve the skin quality and sagging of your cheeks and neck. However, it is not effective on deep wrinkles.
Ultherapy
Ultrasound waves assist in creating collagen while the technician uses ultrasound imaging to view the foundational layers beneath the dermis to help smooth and tighten the skin. Although the procedure is fast and non-invasive, the benefits work from the inside out and take up to three months to show. Ultrasound will not aid with deep facial crevices but is a great solution for mild to moderate sagging in the face, neck, eyelids, cheeks, chin, jawline and brow.
Eyelift or Eyelid Surgery
Blepharoplasty, or eyelid surgery, removes extra skin from the upper eyelids and lessens the appearance of lower eyelid bags. It will not remove dark circles or crow's feet (which can be addressed with Botox or Dysport.) It is also usually performed in conjunction with a forehead lift for a more uniformed look. The upper eyelid surgery results last approximately 5-7 years while lower eyelid surgery rarely needs to be repeated. It is worth noting that your eyes will continue to age after the procedure. And because it is invasive, there is more risk. You will need complete anesthesia and experience some recovery "downtime."
Brow Lift Surgery
An established way to renew the upper region of your face that is performed using different length incisions or an endoscope. Brow lift surgery will give a brighter appearance if you have a furrowing or a flat brow.
Facelift
A facelift will surgically improve the condition of sagging skin, jowls, deep wrinkles and even a double chin. The procedure is usually complemented with a brow lift and eyelid surgery for a fully rejuvenated appearance. It will not halt any further aging to the facial area. There is a greater risk involved when undergoing this invasive procedure and it requires general anesthesia. Of course, there will be a recovery "downtime."
Acupuncture for  Cervical Dystonia
Acupuncture will not offer fast pain relief. It may take many cumulative visits before noticing any tangible improvement. It is important that the practitioner has a diploma from the National Commission for the Certification of Acupuncturists. That is, unless the practitioner is also a credentialed physician.
Periodontal Surgery for Gums
Periodontal surgery can permanently correct a "gummy smile" by removing gum tissue, lengthening the crown or by lowering the upper lip. It can be a painful procedure to undergo and requires novocaine. Recovery involves "downtime" and a bit of discomfort.
What To Expect During The Consultation
Anusha Dahanayake will begin by discussing your specific desired expectations. Then, she will review the benefits of receiving injections, or if an alternative might produce better results. She will do a complete examination of your health to make an informed decision based upon your cosmetic goals. She will show you before and after photos to help you visualize what can be accomplished. Please bring in a personal picture from a few years ago if you are interested in a Dysport for a better individual evaluation. Also, if you are considering the use of Dysport for migraine relief, please bring medical records to the appointment.
Preparation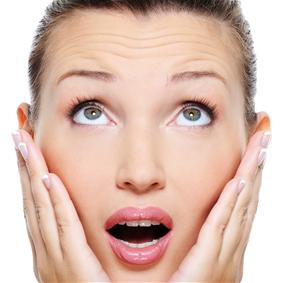 For optimal results and to decrease bruising and bleeding at the injection site, it is important to refrain from aspirin, non-steroidal anti-inflammatory medications (Aleve, Advil, Motrin) or Ibuprofen, Gingko Biloba, Fish Oil or Vitamin E supplements for two weeks prior to your appointment. However, Tylenol is approved for use during this time.
Please do increase your Vitamin K intake by consuming plenty of leafy greens to help reduce the possibility of swelling and bruising. Also, Arnica pills started a day in advance of treatment are shown to be effective. They can also be continued to aid in avoiding bruising from the injection.
Taking the proper steps will offer you optimal results against bruising or swelling. However, it is advised that you don't schedule social activities for 7-10 days following the injection in case bruising does still occur. Initial benefits are noticeable 3-5 days of treatment culminating to the desired result 2-3 weeks after the injection.
Procedure
A thin needle containing the Dysport serum is injected into the targeted zone while relaxing in the comfort of in Anusha Dahanayake's office. Dysport injection is a relatively fast visit. However, extra time may be required during your procedure to apply any numbing agent for added comfort before the first injection. The use and type of topical anesthetic are based on your preference.
Recovery
There is no real downtime and you can immediately return to work
Stay in an upright position for about 4 hours so that the formula can settle
Do not rub the injected area for at least 12 hours as this could dislodge the material
Strenuous activities such as exercising can be resumed after 2-3 days
You may apply ice to the area – especially the lip area
Do not sleep on your face or compress the area when you sleep as much as possible for the next 2-3 days
Avoid significant facial expressions for the next 4-8 hours
If you experience swelling or redness, this is normal and will subside significantly within 24 hours
Do not exercise or expose yourself to too much heat in the following 24 hours (no hot tubs, etc.)
No facials for one week
You may apply some arnica gel on the area treated as well as take arnica orally if you want to decrease the likelihood of bruising and speed up the recovery
Cost
The price for your Dyspot program will be dependent upon the desired area(s) treated. During your consultation, Anusha Dahanayake will be certain to discuss the costs for each procedure.